This Blog spans Christmas to Valentine's Day 2020
9th November 2019
On this day I underwent an Operation at Guy's Hospital www.guysandstthomas.nhs.uk
Under the hands of MR GIDWANI
www.samgidwani.com
The operation was on the Carpel Tunnel in my right wrist
This Surgeon was simply amazing. My first ever operation and first time in an NHS Hospital....I could not believe the incredible care and Attention I received, I checked in at 7am and was home by 2pm and I have since had follow up appointments.
6th December
Attended Interline Christmas Lunch.
This is a Terrific Organisation Made up of
Airlines and Tourism related Members
.
My Guest was Lupita Ayala
Regional Sales Manager - Europe
Grand Velas - Casa Velas - Velas Vallarto - Mar del Cabo
Tel: +44 (0) 208 287 08491 / +44 (0) 77 3435 9566
Lupita very kindly made the extremely generous gesture of purchasing one of the Auction prizes,
It was immensely appreciated by all in attendance.
The Charity involved was
Power of Parenting
www.powerofparenting.co.uk
I was personally quite taken aback by the speech given by the Organisation..I had no idea that Teenage children were so often left Homeless or uncared for on this occasion the speech involved three Children from the same family.
JUST HEARTBREAKING
I am scheduled to host a Luncheon for Mayair along with other Mexican Suppliers / Hosts during June. Look out for the Date.
10th December
F.A.A. Christmas Lunch
www.foreignairlines.co.uk
Christmas.
Paul Edworthy Turkey
www.dartmoorpoultrycompany.co.uk/
Devon Produce at it's best!
Tavistock Inn

www.tavistockinndartmoor.co.uk
A true Devonshire Inn
Journey Latin America
Met with Rafe Stone, an absolute amazingly knowledgeable Travel Guru..... I have been working with this company for so many years....
A True Family Concern, totally interested in the care and dedication to their Client. They plan exquisite itineraries, covering every detail.
www.journeylatinamerica.co.uk
Lupita Ayala joined us, we were able to have a "Brain Storming" afternoon... Rafe told me some things I did not Know, imagine me with my adored Mexico all these years learning new things, new archaeological Zones, new properties...Lupita gave us so much information on her product GRAND VELAS
Grand Velas
www.grandvelas.com
This Company has Hotels at various locations within Mexico. They are all an incredible standard of luxury "Beyond five star"
News from Mexico City
We are very excited to announce that we will be working with Encuentro
This is a Super ground operator whom i have known for many years. I have complete and utter trust in this company.
More on this to follow.
Described as a walking dream of Mexico! I work closely with Cirque de Soleil in many locations.
They are a Fantastic "must see" event for our traveller to Mexico. I will be taking my Grandson Charlie, to see this show at the Royal Albert Hall on March first
Oaxaca
Heard from my friends in Oaxaca, the state hosted an amazing food exhibition and cooking demonstration at F.I.T.U.R. In Madrid. This beautiful region of Mexico has so much to offer it's archaeological sites of Monte Alban and Mitla, it's artisan elements and of course the food which is legendary. The traveler should dedicate at least a week in exploring this great location.
Tianguis Merida 2020
Tianguis for Readers of this blog who don't know ... It is the annual Travel Fair for Mexico. Traditionally held in Acapulco, but this year to be held in Merida.
Any Travel Agents/Tour operators out there who want to attend please contact me for more information.
It really is an amazing event......
www.tianguisturistico.com
Where I am hoping to stay in Merida is Ya'ax Boutique Hotel
www.yaaxmerida.com
I am also hoping to catch my friend Eloisa Vadillo of the Intercontinental Hotel Merida I am very fond of both these properties and i am hoping they will be included in my new Portfolio
MY PRIVATE MEXICO
Amigo Yucatan. www.amigoyucatan.com.mx
My Dear Friend Jorge Escalante will be there at Tianguis. My true and trusted ground operator, we have been working together for over Thirty Years!
There has been quite a flow of interest for Tianguis ( The Travel Market of Mexico ) in the UK.
BARBADOS
Yes, a trip to this lovely Island. Flying TUI.... Perfect check IN at LGW Joanne at the service desk could not have been kinder or more efficient. Super flight, Complimentary drinks all the way! Arrival BGI everywhere a sunny smile and a friendly welcombe.......Off to the Little apartment in St. James, Our host's Lorna, Sharon and Ricardo.......Booked through super efficient Airbnb
I have made friends for life with this adorable family. Thank you so much it was wonderful.
I only had five precious day to spend, but enjoyed every one .....The beaches, the fish, the rum punch and all the Happiness I loved it all. A long way from My Mexico but so very similar in the proudness of the people for there history and Culture.
www.visitbarbados.org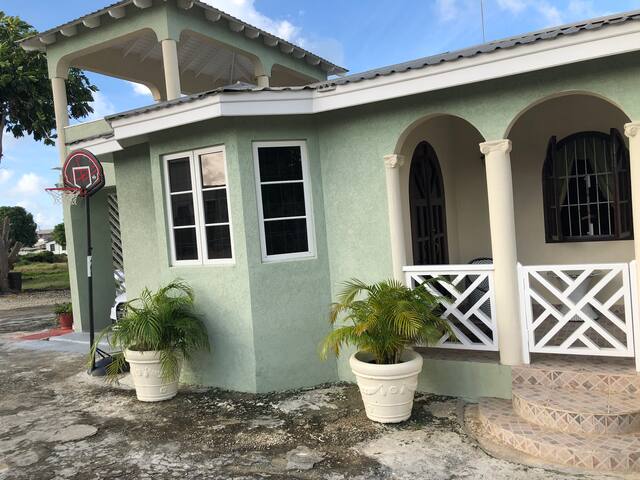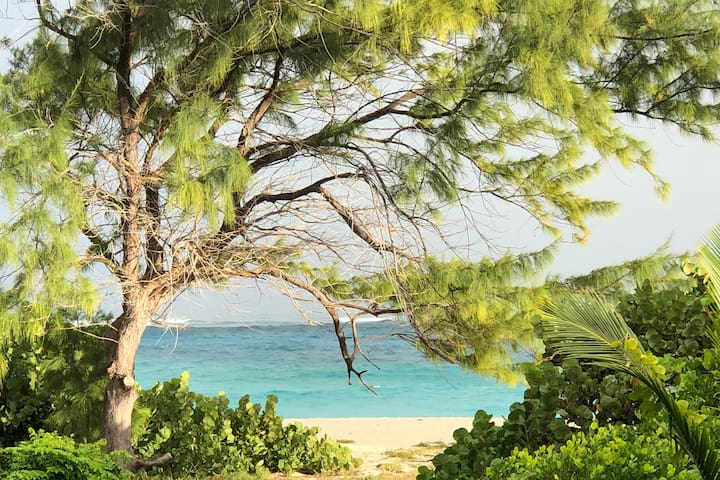 St. Valentine
We spent a lovely evening at one of our Favourite Pubs Near Bath
THE JOLLY HUNTSMAN
www.jollyhuntsman.com
SEE YOU ALL IN MERIDA
CATHY